Traditio
is one of my guilty pleasures. Honestly, it's like a combination of outraged old man, Irish nun circa 1960 and a really, really bitchy college roommate who is totally not gay.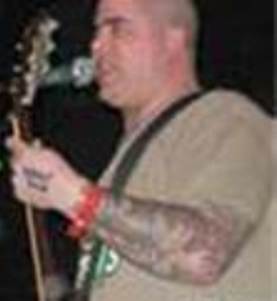 Bad photography is part of the fun at Traditio!
Here's a taste of the latest mind-crack being served concerning the Sikh temple shooter:
It will undoubtedly be lost in all the "politically correct" reporting concerning Wade Page, who mass-murdered seven Sikhs worshipping in a temple in Oak Creek, Wisconsin, on August 4, 2012. The media will undoubtedly emphasize the gun connection. What the media won't emphasize is that Page was ensnared in two of the most common pagan and violence-prone "approved" activities of age: rock "music" and tattooing.
Dang, doesn't that just do it for you?
There's more.
It would be a much less violent world if everyone listened to an hour of Gregorian chant each day! There is a famous story of a Benedictine monastery in Europe, whose monks suddenly started showing symptoms of stress: insomnia, anxiety, and the like. Physicians could find no cause. Finally, one physician observed that after the institution of the New Order in 1969, the monks had dropped their chanting of the Divine Office in Latin Gregorian Chant. When the practice was restored, all the symptoms of stress disappeared!
That's the stuff. That's the sweet, sweet stuff of biased, non-researched, specious fear mongering cut with the dark deliciousness of anger.
YOU CRAZY KIDS WITH YOUR TATTOOS AND HARD ACID ROCK MUSIC! THE DEVIL IS GONNA GETCHA! CUZ IT HAPPENED TO SOME MONKS!!
Mmmm...sede vacantism.
If you want to go to December 21, 2012 levels of hysteria concerning the Church, tune in to Traditio. It'll pummel your reason and end with the grumpy old priest garble address to GOOD CATHOLICS.
And...maybe conceal a bit of the truth as well.