There are few southern traditions more impressionable than Mardi Gras. As we've pointed out
here
and here, it's a day that's deeply connected to the Church calendar though it is not a Catholic feast day. Sure, it's been super-commercialized and co-opted by cities and individuals far outside the confines of its birth over the past few decades, but no matter where people shout "laissez les bon temps rouler!", the sentiment is one of kicking back in a way that can best be done only where the speed of life is as slow as the regional speech patterns.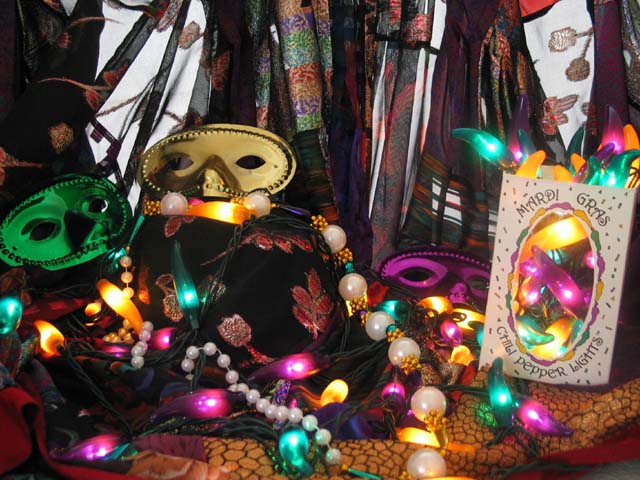 So, how are you spending your Fat Tuesday? This is, after all, the day that we are to prepare for the great fast of Lent. In centuries past, this was done very practically by emptying the storehouse of perishable food items with a great feast. Today, however, we can certainly have a good (and holy!) time, but we can also spend a little more time contemplating how God is calling us to empty out the things which are cluttering our paths along our spiritual walk with Him. We can "fatten up", spiritually, before the great fast. What is blocking
your
way to God? What surplus habits can you throw off to lighten your load? In what ways can you rid your spiritual life of the items that are threatening to spoil and taint the good spiritual food the Lord has provided for you?
Today is the day to take stock. Feast on God's goodness and enjoy your many blessings. Eat, drink and be merry.... for tomorrow we fast. If you need help in preparing for Lent, take a look at
CCM's Big Fat Lenten Post
and peruse
Father Joe's Twelve Labors of Lent Worksheet
. Above all, pray and seek the guidance of the One you are turning towards.
(Tonight we at St. John's have a parish Mardi Gras Festival in the Parish Hall at 6pm! Buy a dinner and help support our teens in their effort to go to Steubenville South this summer! There will be NO Adoration tonight due to the festival.)
Reposted from Mardi Gras, 2011. But the info's still good!