Many of you students have been here for at least a week now and are figuring out that there is no place like Oxford. Here are some
bon mots
to help you understand this wild terrain known as the OUL Community! Perhaps the first part of an ongoing series.
1. Football, Football, Football:
If you don't have an interest in football, get one. And fast. There are two seasons in Oxford: Football season and pre-football season. The lingua franca is Rebel football and anything related to Rebel football. If you must talk about pro football, you can get away with being a fan of the Colts and/or the Giants. Because they have Mannings. And even a Vol Manning is part of the Rebel fold. As a tepid fan myself, I suggest reading the
Oxford Eagle
daily as well as the
Clarion-Ledger
for sports. And you have to at least know that
this
exists.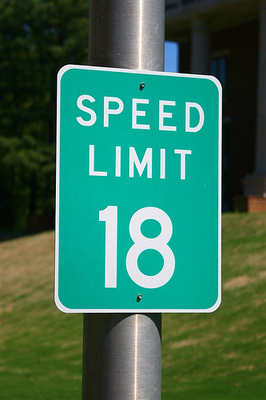 Thank heaven that Archie Manning didn't choose to wear #2 or 10!
2. The best food comes from gas stations:
The Germantown moms will talk about how good the chicken salad is at James Food as if they discovered some out of the way place that no one knows about but that's Junior League food. What I'm talking about is the fat, greasy, fried, hamhocked ribsticking soul food that can kill an appetite and a hangover any time. And this is at a gas station! And gas stations in Oxford are called by name: The Brittany Store, Marquis Chevron, and Lindsey's for example. If you don't call them by name, people will think you don't belong here.
3. We have electricity almost 6 days a week:
Brown-outs and blackouts are part of life here. People ask where I learned to type so fast and blog so quickly. Easy. I try to beat the blackout. Blackouts happen from everything to the occasional tornado, thunderstorm, stupid texting kid hitting a power pole, or a squirrel*. If you notice your microwave's clock blinking or your cable channels re-setting once a week, that's all normal. If it happens twice a week, blame your roommate. They are totally messing with you.
4. Roadwork gets done only when you are in a hurry, late for something or there's a huge event going on.
There's no getting around it. And those guys are never too clear with the "STOP/SLOW" reversible sign, so you have to roll down the window and call out, "Reckon** I can go now?" Then they'll let you know.
5. Everything is 7 minutes away in Oxford.
Unless you don't know where you're going or there's construction going on.
6. The SEE NO EVIL HOURS: Girls can look like this when they're jogging, shopping at Wal-Mart between 1am and 6am, and...sigh... going to Sunday Mass:
Other than that, every other time, including daylight shopping at Wal-Mart, homegames and going to Mass with the parents, they look like this:
7. Guys with beards are either:
Sikhs:
Brevard Hall REPRESENT!












Writers:
Ventress Hall REPRESENT!
Hipsters:
Blind Pig REPRESENT!
That CRAZY guy in the fraternity who just is who is he is and like wears flip-flops with his tuxedo and wears like a do-rag to the University club because he just doesn't care he's so crazy:

Only one in a billion bearded crazy guys end up being this guy.




*
Each time the power goes out, coolers come out, candles are lit and parties are had. The next day, someone is selling t-shirts to commemorate the occasion. I once had neighbors wearing t-shirts honoring THE GREAT SQUIRREL CAUSED BLACKOUT OF 2007.
**"
Reckon" is one of those words that you can use to be more of an Oxonian than just a tourist, student or professor from up north.